Join Sam's Steam Auto Detailing club
Sam's Steam membership is for all our customers looking to have their car clean up to date at the best price. Membership helps you maximize the lifetime of your car's paint or coating/protection because we know how to do it right. Are you ready to start today?
A.U.T.O.M.O..T.I.V.E
DETAILING
POWERED BY sam's steam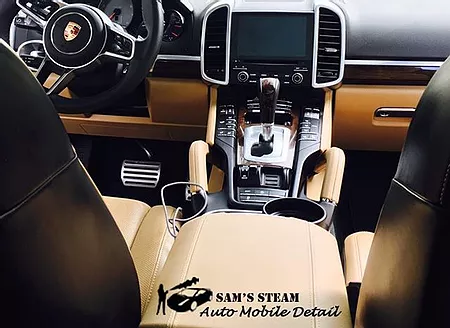 $225 /SUV $250
Vacuum & wipe down
Steam & shampoo upholstery, carpets, floor mats, ceiling & trunk
Steam clean interior panels, dash board & console
Clean & condition leather surfaces
Steam & sanitize air vents
Steam clean steering wheel, cup holders & door handles
Clean windows & mirrors inside - out
Clean inside storage compartments
Extra services:
Pet hair removal
Odor removal
Seat stains removal
Sand removal
Readmore ...
$199 / SUV $225
Exterior wash
Clay bar process
Exterior wax
Remove water spots (extra service)
Machine polish - buff polish (extra service)
Readmore ...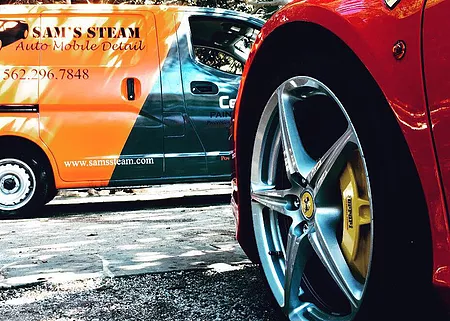 $325/SUV $350/Big SUV $375
Exterior wash
Custom exterior detail
Custom interior detail
Readmore ...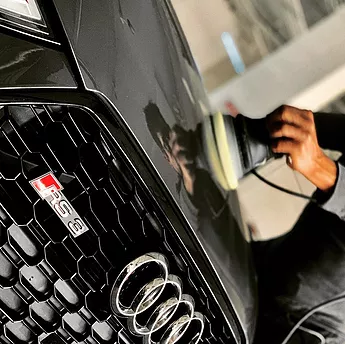 Starting from $599
Exterior wash
Clay bar
Removing swirl marks & scratches by multiple stages of machine buffing, machine polishing and then wax & sealant
Polish chrome & aluminum
Restore faded plastics & trims
CERAMIC PRO HIGHLY RECOMMENDED AFTER PAINT CORRECTION PROCESS
Readmore ...
Top of the engine $99/ Top & undercarriage $199/ Top & full undercarriage $350
Readmore ...
$59.99 / Add a layer of Ceramic coating (2 yrs protection) for $29.99
Readmore ...
$150/ SUV $175
Sam's Steam offers a mini detail once a month after the first complete detail including:
Exterior ceramic wax
Wheels & rims cleaning
Vacuum interior
Clean steering wheel, cup holders, door handles & dash board
ADD $99 FOR 6 MONTHSCERAMIC PRO
Readmore ...
Full Service Detailing (HOT DEAL SAVES UP TO $300)
$899/ SUV $999
Interior detail
Exterior detail
Paint correction
Engine steam clean
Readmore ...
Price varies, call for a quote
Readmore ...
PRICE MATCH GUARANTEE
We will match any local competitors price for a similar service guaranteed!
Emergency pick-up service available 24 / 7. Please call us
+1(562)296-7848